Topic: Legion of Andromeda/Ommadon/Moloch - Notts - 27/6/16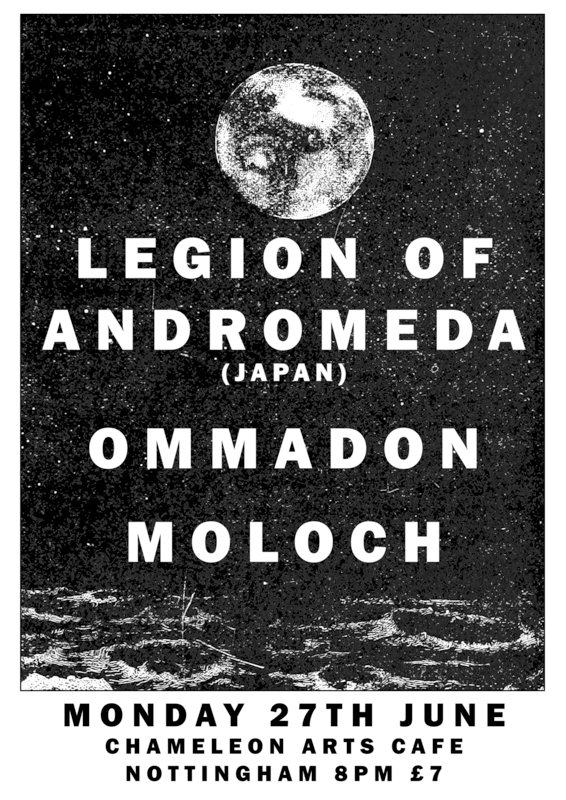 LEGION OF ANDROMEDA (JAPAN)
https://legionofandromeda.bandcamp.com/
Primitive, ugly, pulsating and sadistic sounding 'sludge' from Tokyo, Japan. Like Corrupted and Godflesh having a ruck. They will crush. Their Album 'Iron Scorn' is out on At War with False Noise/Unholy Anarchy Records.
OMMADON
https://ommadon.bandcamp.com/
Droning, thick, consuming and foundation shaking doom back again from Glasgow.
MOLOCH
https://moloch.bandcamp.com/
Negative and repetitive sludge from Nottingham.
CHAMELEON ARTS CAFE
NOTTINGHAM
8PM START
£7.00 ON THE DOOR.
This gig will include strobe lighting.