Topic: IDIOTA CIVILIZZATO - La Vita Silenziosa 7" out now
The first Static Shock release of 2017 is out now:
SSR044: IDIOTA CIVILIZZATO - 'La Vita Silenziosa' 7"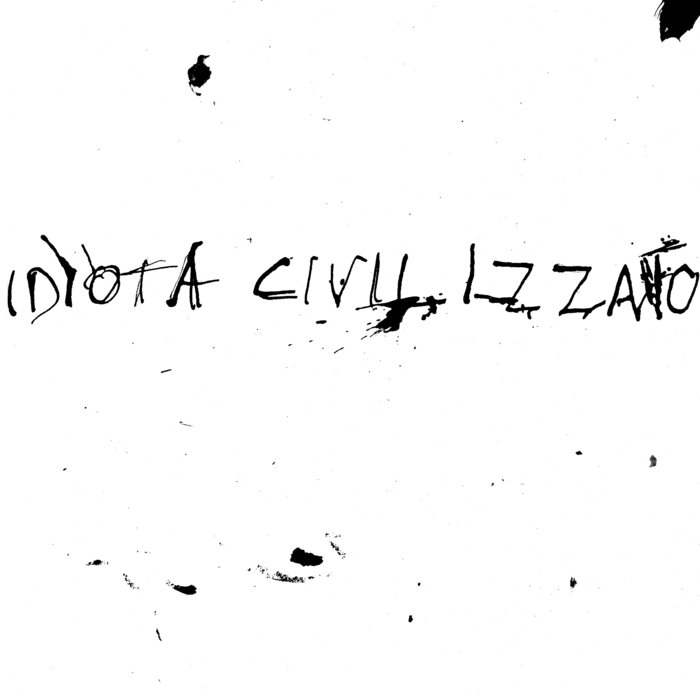 Debut 7" EP from this new hardcore band based in Berlin, but with members from Italy, Mallorca and Australia (including people from DIAT and ORDEN MUNDIAL). IDIOTA CIVILIZZATO are here with the answer to the little asked question "What would Cheetah Chrome Motherfuckers be like if they grew up in the American midwest?". Hardcore punk being played because it's all that they know how to do and sounding like their lives depend on it.
"Who put these 4 people in a room together?! What is the Italian version of Midwest USA? And how did it show up in Berlin? These weirdos look like they met at a bus station and together make up the ripping hardcore version of a house of cards that feels like it could fall apart at any moment, then it does but that's actually how the song goes so uno, due, tre, quattro and on with the next one, kapisce paisan? Idiota is gonna teach you a little bit of Italian with some catchy romance language grunts and groans, the meanderings of a blue collar immigrant stuck in a kitchen behind a door, away from the public, away from people. This is the sound of pent up frustration and the things you do to keep your head above water in a world that doesn't understand you and doesn't want to try." - Onton
The record comes in a reverse board pocket sleeve with an insert and download code.
ORDER HERE: https://staticshockrecords.limitedrun.com
STREAM / DOWNLOAD HERE: https://staticshockrecords.bandcamp.com … silenziosa
Coming soon:
SSR047: SARCASM - Millennial Bog 7"
SSR049: SHEER MAG - Compilation LP
SSR050: CAREER SUICIDE - Machine Response LP