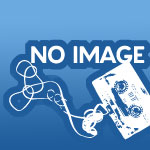 How cool is it when the random 7" pays off to this extent? This one was picked up purely on the basis that it has pictures of ice hockey on it, and ice hockey is cool (ha!), check out the games on Channel 5 (Eric Lindros rules! and get NHL '99!), so I had to have it.

And then when the kids are playing their nervous brand of understated post-hardcore indie rock, I sit and smile. Hurrah for discovering secret British bands that I would otherwise never get anywhere near.

As the title says, these are 3 songs. A-side, "Before They Made The City" opens things up. Repetetive guitar, with quiet, unconfident sounding vocals that really add to the whole feeling of the song. They also have a good mix of the louder guitars, and a burst of a gentler Promise Ring sound, as the song builds, fades, then builds again. Awesome, and it totally commands your attention. Reminds of Cable.

On the other side we have "Tricks on Skis" and "A Perfect Ending". The former starts off slow and meandering, really desperately reminds me of someone. Maybe a bit of Braid. This one is slower and prettier than the other side, apart from when it picks up pace and noise right at the end. It's just as good too. The latter begins with some rather nice acoustic guitar, then this guy comes on and says some stuff over some ambient keyboards. Hmm.

cOOl. With an album out soon too. Put me down for a copy.
Share this:
Tweet