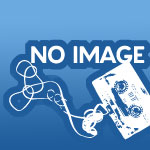 The best band in the UK demo their prowess on this 5 track demo. And when I say the best band in the UK I really do mean it. I don't mean the best punk band. I don't mean the best emo band. I don't mean the best hardcore band. I just mean the best band.

The first song, "Contrition" kicks in an explosive blend of melodic punk. It rocks out in ways that will have you going a little crazy on the first listen. This is one seriously stunning song. And most certainly the best song by a British band that I have heard all year. Probably ever.

Meanwhile "Jonah" take Scuttle in a ever so slightly more relaxed direction as they bang out some awesome rocking riffs that ooze emotional melodicness. This band produce a sound that is so perfect. They manage to mix up all genres and influences into an amazing package of guitar fueled goodness. This is emotion packed melodic punk-rock at its very best. And there is not a song that showcases Scuttle's skills more than the rather stupendous "Austin Theory".

Just incredible.
Share this:
Tweet