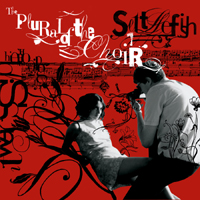 The Plural of the Choir
Year Released: 2005
Format: CD
Label:
Deep Elm
Reviewed by
Gareth L
on Jun 13, 2007
Further proof there is still life left in Deep Elm, this Italian band's latest offering is actually quite wonderful. 'The Plural of the Choir' is a warm, varied and extremely inventive 39 minutes that is easily the band's finest release. Whereas previous releases by them were occasionally a little flat and stoic, this CD is so diverse and worthy of attention from anyone who enjoys good indie rock.

Last week when the sun came out for what seemed like the first time this year I put this record on suddenly realised how summery this album actually is. Although not especially poppy, there are lots of singalong choruses and lyrics about beaches and oceans as well as slower, more introspective moments (check 'Kissing in Chaos' and 'The Marriage Funeral Man'). Many of the lyrics are quite melancholy and regretful, but there always seems this unwavering feeling of hope and positivity that shines through the songs that makes it such a fun album to listen to, for roadtrips with friends in a hot car and warm nights alone in your bedroom.

Comparisons are difficult and probably unrewarding for an album as good as this. I'll throw one in; early Q and Not U. The first half of 'Blinded By Noise' especially sounds like something from 'No Kill No Beep Beep' but this association is a lazy one so I won't dwell on it. This is a very unique album that is over before you want it to be and just demands you to play it through again. Excellent, excellent stuff.

Share this:
Tweet