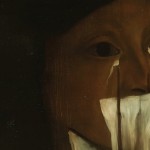 One song, 28 minutes long, pretty damn good.
The artists name is Mathieu Vandekerckhove which is brilliant enough, but the fact he had produced this beautiful, wordless hymn to the pessimist in all of us is even better.
The problem with "soundscaping" which is what this presumably would be categorised as, is that it's so difficult to effectively review it without tumbling into the sort of tired cliché which makes people buy Q magazine.
As I've said many times before, the vast majority of the stuff I receive through the post ends up in charity shops in Wood Green, not least because my bedroom is relatively small and I have limited shelf space, so for me to keep something means it's done something which no record has ever done before.
I will be keeping this one.
Share this:
Tweet